Our Greatest Clicks – Senior Living Blogs
What comprises an effective senior living blog? Here are some articles that got the most interest on social media.
"Still Alice": The Heartbreaking Story of Early-Onset Alzheimer's Disease
When a 50-year-old Columbia University professor is unable to remember a common word during a speech, then gets lost and disoriented while jogging around campus, she is diagnosed with early-onset Alzheimers Disease. If this has happened to anyone in your family, this plot strikes like an arrow through your heart.
Marketing Senior Living Communities in a COVID Virus World
How do you showcase a senior living community to potential residents when nursing care facilities have been at the epicenter of the COVID-19 outbreak? You have to get creative with virtual online tours on Zoom and FaceTime, view floor plans, and other ways to keep your audience engaged for assisted living and memory care.
How One New Technology Led to Two Success Stories
Senior living communities have a myriad of challenges, including technology. But It's Never 2 Late (IN2L®), which has been named as one of the top five social engagement tools for seniors, is making it easier for them to watch movies, have one-touch video chats with loved ones, read email, play games, and more.
Diving With The Oldies
Who says you have to be young to be a scuba diver and enjoy the underwater world? This story highlights 10 seniors who completed 170 dives in the Caribbean earlier this year, despite wearing prescription masks, having a few equipment problems, and dealing with other issues.
A Bold, But Silent Statement: Franchising Silent Dining
When we could go to a restaurant, sit down, and be served inside without restrictions, we wrote about Mozzeria, a San Francisco pizzeria and the only one in The City owned and staffed by a deaf couple and their staff, all with hearing loss. You could eat there in silence as the owners provide paper and writing utensils to communicate with each other without talking.
Does Age Matter in Selecting a President?
How old is too old for a president's age? How young is not old enough? John F. Kennedy was only 43 years of age when he took office, Jimmy Carter was 52, Bill Clinton was 46, George W. Bush was 54, Barack Obama was 47, while Ronald Reagan was 69 and Donald Trump was 70.
Pet Therapy: There's Nothing Better Than Warm Fur and a Wet Nose
The Mayo Clinic reports that "Pet Therapy is gaining fans in healthcare and beyond." That's why many senior living communities allow their residents to have small pets to make people feel good, socialize, and have a positive impact on their lives.
A Retirement Home Calendar Turns Residents into Classic Hollywood Movie Stars
When a German company created an unusual and creative calendar featuring its Senior Living residents as Hollywood stars, it became a hit for their, relatives, and team members. See how these 12 film classics generated renewed lives through 12 memorable images.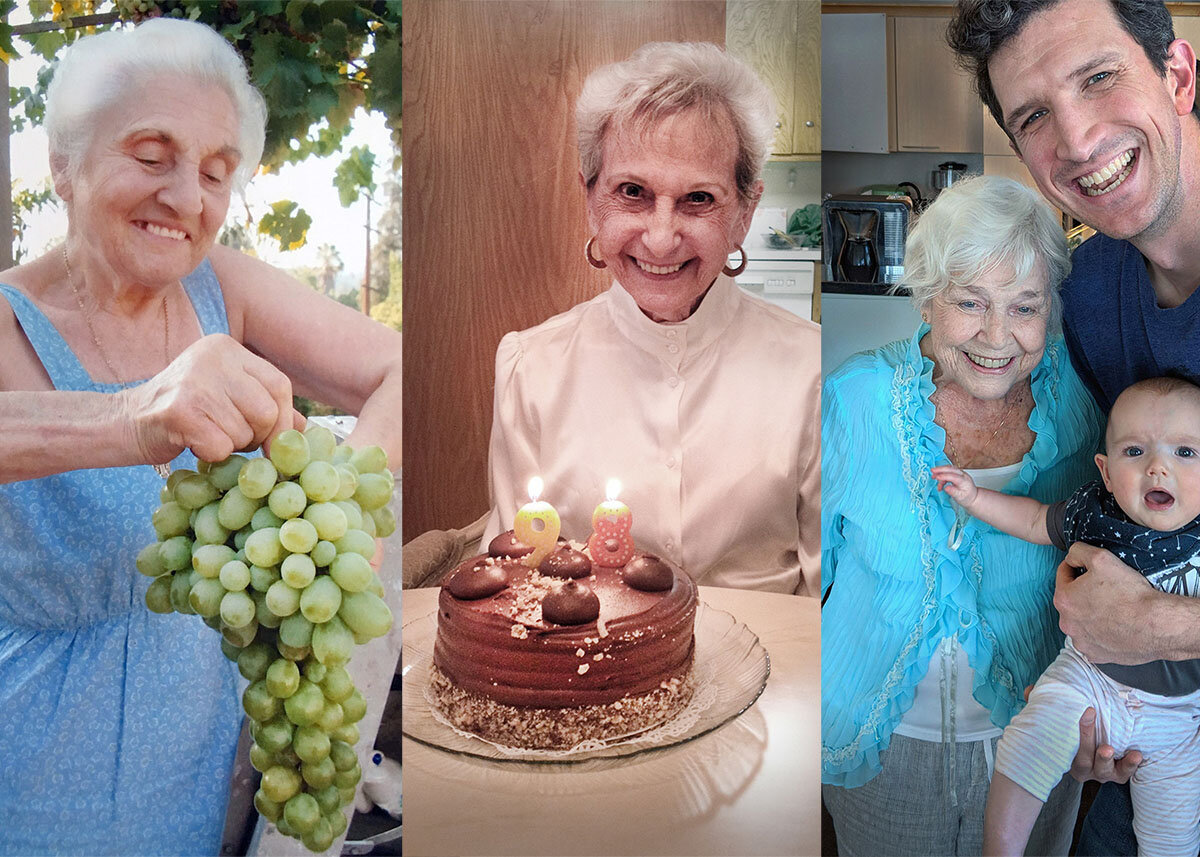 What Our Mothers Taught Us About Senior Living
As  Senior Living Marketing professionals, we've worked hard to find an authentic voice and brand for each community we serve. Fortunately, inspiration was close at hand from our mothers.
---
SGD is a San Francisco Bay Area advertising, marketing and branding agency specializing in the senior and boomer markets. We've successfully positioned, branded and rebranded companies that market to seniors, weaving traditional and online tactics to create compelling stories that drive response. 
About the Author Gil Zeimer is a Partner at SGD Advertising.
https://www.sgdadvertising.com/wp-content/uploads/2020/07/Moore189097.jpg
683
1024
Gil Zeimer
https://www.sgdadvertising.com/wp-content/uploads/2020/09/logo_SGD-271x300.png
Gil Zeimer
2020-07-23 13:00:00
2022-08-26 13:21:37
Our Greatest Clicks – Senior Living Blogs